This house was built by using the building materials of a farm house that was originally located in Tsunezumi Village (present Shimo-Akutsu, Koizumicho, Mito City) on the right bank of the Naka River on the northern side of Mito City.
The house, with the "food" of the village as its theme, provides workshops for visitors to prepare traditional local food and special food for annual events.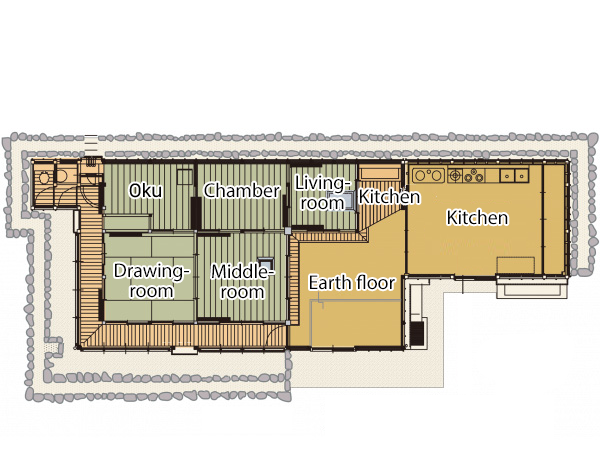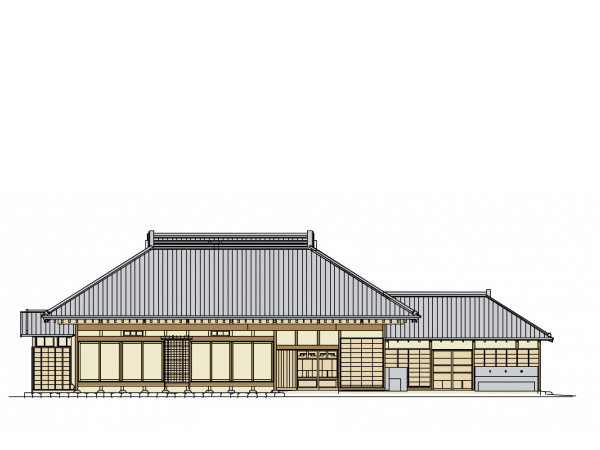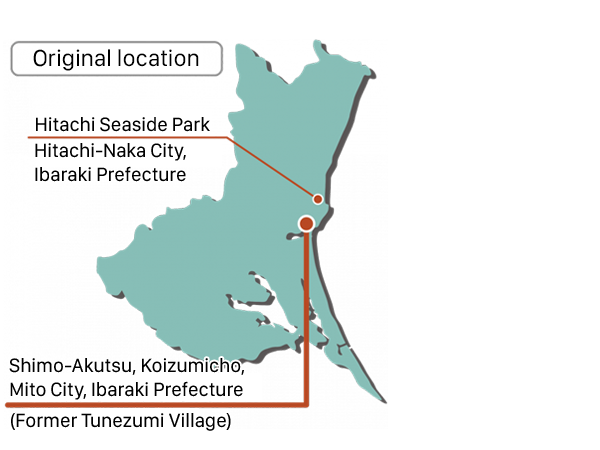 Map of Ibaraki Prefecture
Elaborate planning in building Sato no Ie
To retain the appearance of the original farm house
As many old building materials as possible have been reused. Though shielded by the ceiling, most of the beams are old ones. New building materials are not colored so that the difference between old and new materials can be observed.
To use Sato no Ie for activities
Insulation has been provided to make it airtight and enhance the air-conditioning efficiency so that workshop activities can be done in a comfortable environment year-round.