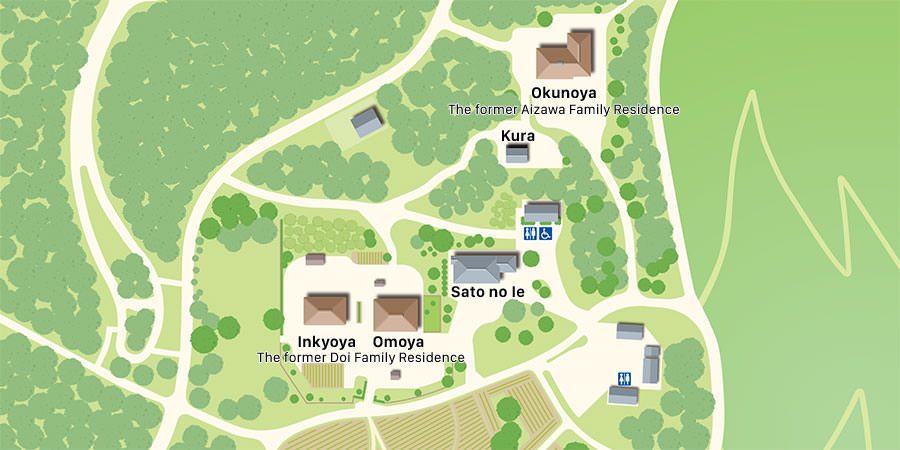 Miharashi no Sato, with its "Traditional Village Scenes and Activities," reproduces the rural scenes typical of the days from the Tokugawa Shogunate to the 1950s.
Distinctive old private houses remaining in Ibaraki Prefecture have been moved to this area to produce a rural landscape with a field in front and a thicket at the back. Visitors to this area can enjoy seasonal events and immerse themselves in the beloved old village life.
Rape plants, Chinese milk vetch, and buckwheat are grown in the field.
"Kominka(Old Village House)" in Miharashi no Sato
The former Doi Family Residence
Omoya (Main House)
The former Doi Family Residence
Inkyoya (Hermitage)
The former Aizawa Family Residence
Okunoya (Rear side house)
Sato no Ie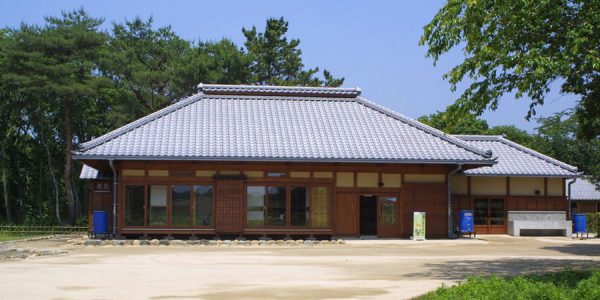 Sato no Ie, which has a thematic focus on "food," provides workshops for visitors to prepare traditional local food and special food for annual events.