Storeroom
This room was used as a bedroom for the family or as a storage room for their clothes.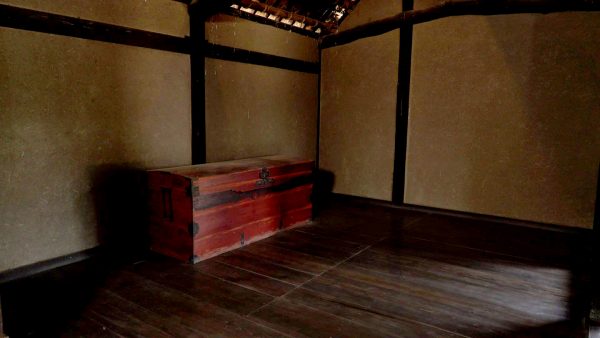 Folk crafts
Wheeled chest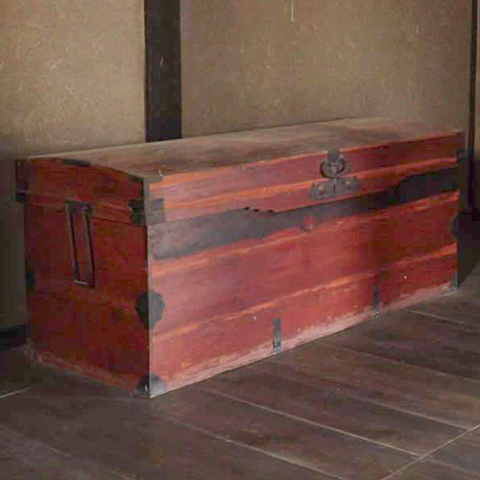 The box chest is an oblong wooden box with a lid that opens upward, used for storing clothes and bedclothes. Among these, the ones with wheels to make it easy to move around are called wheeled chests. Chests with drawers require more than double the materials and time to make. Ordinary people in the Edo period could not own expensive chests with drawers, therefore, large chests were widely used for storing valuables.
Middle room
This room was used to meet with formal guests.
Front room
This room was used as an anterior chamber of the middle room.