Inner drawing room
This is a formal guest room with an alcove. This room was used this room for medical consultations of the guests visiting the local dignities. The alcove pillar has sword cut scars and the ceiling has traces of spearing, which are said to date back to the upheavals in the closing days of the Tokugawa shogunate.
Folk crafts
Alcove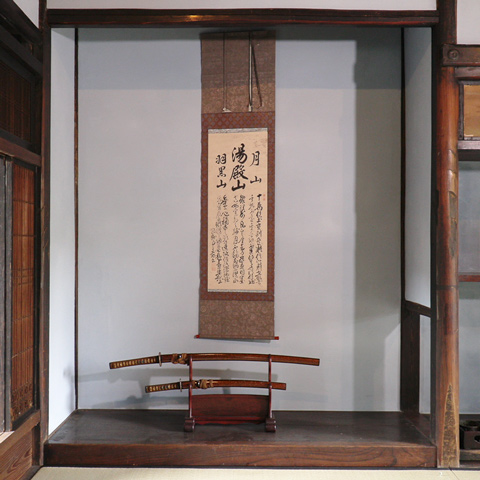 The alcove is a decoration consisting of alcove pillars and frames made in the Japanese drawing room for guests. A scroll is hung on the alcove wall and flower arrangement is displayed.
Staggered shelves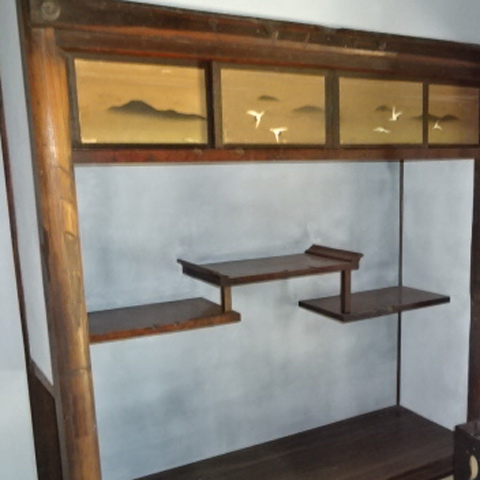 The staggered shelves, together with the study and the alcove, constitute the guest room facilities in a traditional Japanese style residence called a Shoinzukuri. The shelves were originally movable ones to keep at hand, but in the late Muromachi period they were built into the wall on both sides of the alcove in the guest room and used for interior decoration.
Writing alcove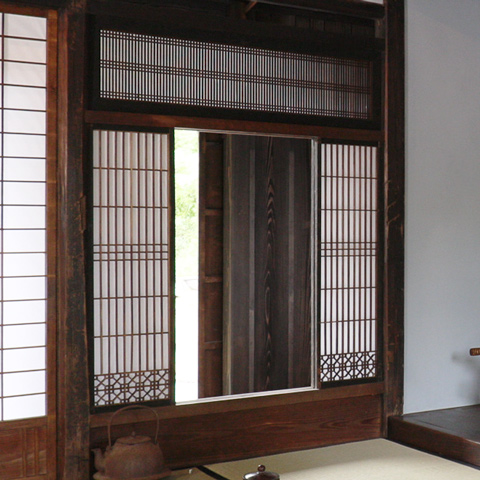 The writing alcove is a sort of bow window bumped out toward the veranda by the alcove. It is boarded and has the height of a writing desk; the shoji screen with translucent white paper is fitted in front.
Hanging scroll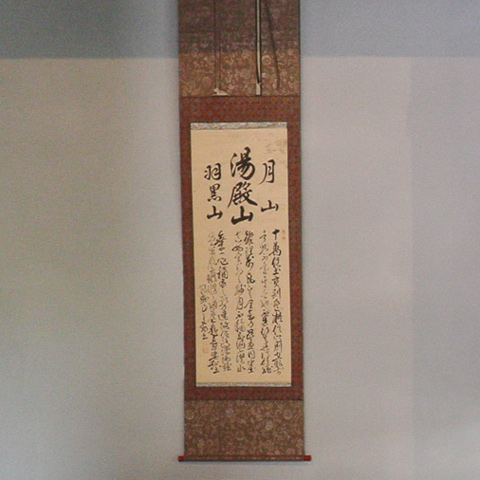 The hanging scroll is a piece of calligraphy or a picture mounted on cloth or paper. It is hung in the alcove, a recess in a Japanese room, to beautify the space. It is sized so as to look beautiful when the viewer looks up at it from a sitting position.
Long sword
The long sword is a kind of Japanese sword. Unlike swords made for battles on horseback, long swords are made for battles on foot.
[Archived at City of Hitachinaka Board of Education]
Candlestick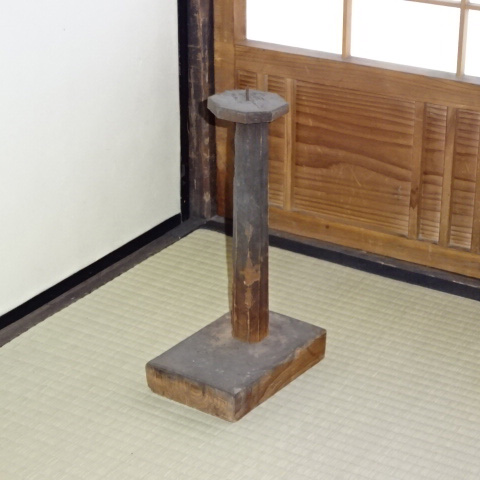 The candlestick is a holder for one or more candles.
[Archived at Ibaraki Prefectural Archives and Museums]
Paper-covered lamp stand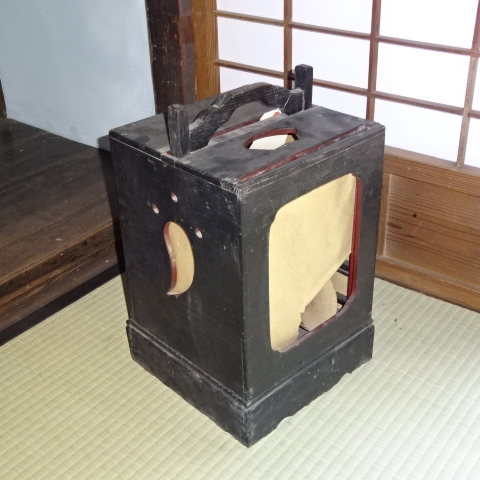 The paper-covered lamp stand is a type of lighting equipment. A wooden or bamboo frame is covered with translucent paper and the oil in the tray placed inside it is lit.
[Archived at City of Hitachinaka]
Tea ceremony kettle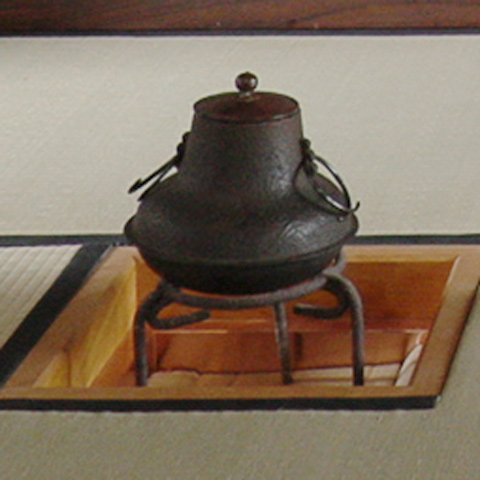 The tea ceremony kettle, one of the utensils for a tea ceremony, is used for boiling water to make tea. The expression "putting the kettle on" means having a tea ceremony, which suggests that the kettle is central to tea ceremony.
[Archived at Ibaraki Prefectural Archives and Museums]
Tobacco tray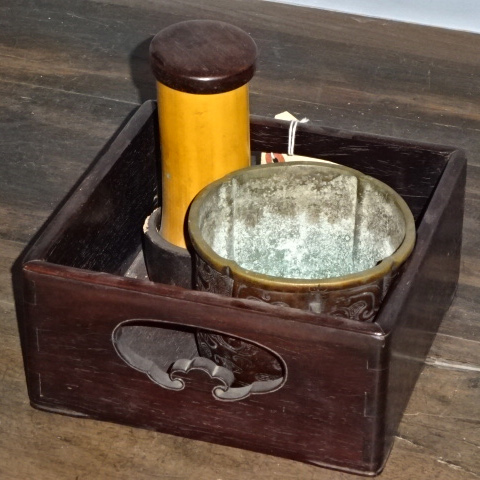 The tobacco tray contains a set of smoking tools such as a fire pan, a bamboo spittoon, a tobacco container, a smoking pipe, and incense chopsticks for the guests to use.
[Archived at Ibaraki Prefectural Archives and Museums]
Middle room
This room was used as an anterior chamber of the inner drawing room for meeting with formal guests.
Entrance
This is the entrance for meeting formal guests.