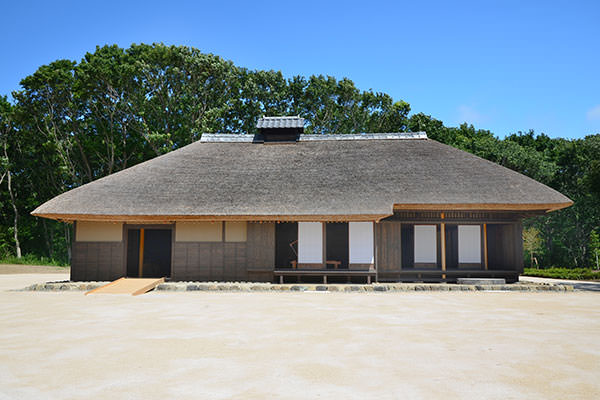 The former Aizawa Family Residence was built in three phases. It is said that it was built initially in Nagakura Village (present Hitachi-Omiya City, Ibaraki Prefecture) as a house of a yamabushi or a hermit. It has two rooms, an inner drawing room and a middle room. In the mid-1700s, it was moved to Naka City, where a room with a wooden floor was added and used for medical practice.
Later, the earthen floor was also added to form a typical private house as it is now.
This is a large, well-coordinated, and beautiful private house.
The inner drawing room has an alcove, shelves, and a writing alcove, and its thin beams and other building materials give an impression of a sukiya-style tea ceremony room.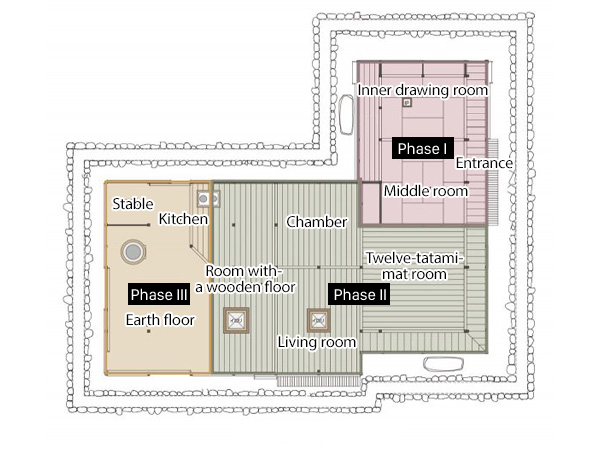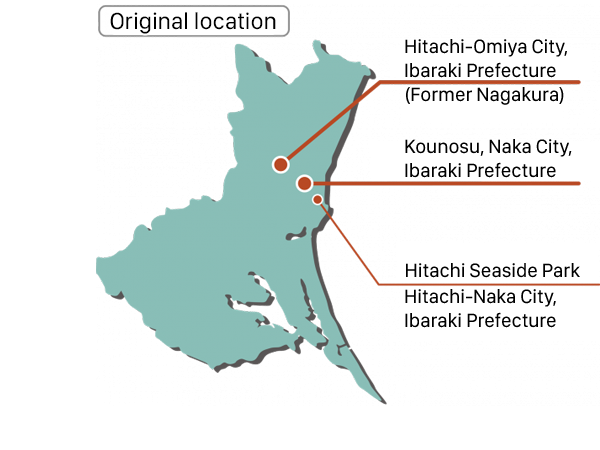 Map of Ibaraki Prefecture